Ann Arbor Schools see a surge in Hispanic enrollment
Ann Arbor sees new ingredient added to cultural melting pot (hardcopy version)
Washtenaw Voice
April 2010
Wendy Ochoa, Contributor
http://www.washtenawvoice.com/?p=8400
With a nearly 1,000 percent increase in the Latino population at one area Ann Arbor elementary school, it's a good thing the school's custodian and secretary speak Spanish.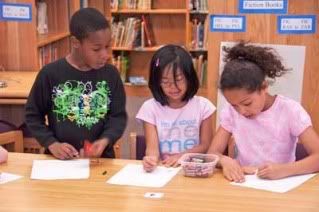 Despite all the growth at Mitchell Elementary, the school has no bi-lingual staff certified to teach Spanish, which explains why Principal Kathy Scarnecchia and ESL teacher Patty Jarosz have created a highly successful Family ESL (English as a second language) program. The group meets twice a week and is for parents who want help with their English. Meanwhile, their students are in a room down the hall working on their homework.
"It's really turned into a nice community," Scarnecchia said, "and we are hoping it will grow."
Mitchell is not the only school to see growth in Ann Arbor. Virtually all of the southeast quadrant, which is served by Mitchell, Carpenter, Pattengill, Bryant, Pittsfield and Allen elementary schools and Scarlett Middle School, has seen a significant increase in its Latino population.
In its annual report of 2002-2003, Ann Arbor Public Schools reported a population of 583 Hispanic or Latino students which was 3.5 percent of the total population. Today, that number has almost doubled with 814 students, or five percent of the total student population.
Mitchell is clearly leading the way in growth. Scarnecchia believes all of the students are from the Central American region with the majority of the students coming from Mexico. She speculates that affordable living in southeast Ann Arbor, the availability of service jobs and quality schools has made Ann Arbor very appealing.
Scarlett Middle School principal Gerald Vasquez sees the same thing at his school.
"I think it would probably be those things, predominantly the decent wage paying service jobs. They are available when in the rest of metro Detroit they are not. Given the context of this community, the Ann Arbor community, there always seems to be service job opportunities."
At a time when immigration is a political hot-button issue, Vasquez notes that FERPA laws (Family Education Rights and Privacy Act) prohibit schools from asking about immigration status.
"Our obligation is to educate the kids," Vasquez said. In terms of what it will take to create a climate of success for all students including LEP (limited English proficient) students, both he and Scarnecchia agree that having bi-lingual staff is essential. Vasquez is bi-lingual.
"Given the amount of Limited English Proficient students, be they Spanish-, Chinese-, or Arabic-speaking, those families deserve to be communicated with in a way that they understand. It's incumbent upon us to provide that communication. Because if we don't provide that communication, we're basically saying to those parents, "We're willing to marginalize you.'"
Vasquez does not want to send that message to the families at Scarlett, let alone anywhere in the district.
Since the largest percentage of LEP students at Scarlett is Latino, that's where Vasquez says he'll start.
"The Latino community needs to know that AAPS wants to fully serve their children. And provide for their children the very best educational opportunities for them as well as for all the other students. And the only way we do that is by establishing relationships between home and school," Vasquez said.
The Latino growth has also had a huge impact on planning for curriculum. Scarnecchia said they are looking at "bi-lingual model for first grade at least" for the 2010-2011 school year.
A tale of two different generations
Times have definitely changed in southeast Michigan. Jesus M., who agreed to an interview on the condition that his real name not be used, has lived in the Ann Arbor area for 20 years. His two daughters who attend Mitchell are bi-lingual, speaking Spanish at home and English at school.
Unlike Jesus' family, Esther Ayers, the daughter of migrant workers who met while picking cherries in Traverse City, could understand her parents' language, but never spoke it at home.
Milan school officials told her parents that it would be detrimental to their children's educational progress for them to continue speaking Spanish. Ayers, however, did not allow that experience 30 years ago to destroy her passion for Spanish and the migrant community to which she feels so connected.
Today, Ayers is the Bi-lingual Outreach Director for the Regional Alliance for Healthy Schools, which houses clinics at several area schools including Scarlett, the middle school with the highest growth in the Latino population.
While RAHS does serve all students at its area schools, Ayers said, "working and being part of RAHS has given me an opportunity to work with people that I'm passionate about."
RAHS is funded by the Michigan Department of Health, Michigan Department of Education and the University of Michigan Health System.
World Language Initiative
AAPS officials are not like those of Milan 30 years ago. They have launched a program called the Ann Arbor Language Partnership, a collaboration between AAPS and the Teacher Education Program at the University of Michigan School of Education, which will bring Spanish instruction to all third graders. The plan will add fourth graders next school year and fifth graders in the 2011-2012 school year.
"The world values learning a second language and it is time that AAPS gets on board with that as well," said LeeAnn Dickinson-Kelly, administrator for elementary and pre-school education. As for why Spanish, the district task force, which visited districts around the state with successful world language elementary programs, created an online survey for parents in the district. Parents were asked to rank their choices for languages offered in the program and Spanish was a resounding first.
The program has a benefit to those students for whom English is not their first language. One of the aspects of the world language program is to "create an environment where students and families who speak another language is looked at as an asset," Dickinson-Kelly said.
"This program shifts social credit. Latino students are the center of attention during world language time," noted Dickinson-Kelly. Students are valued for their knowledge where in the past they may have been ostracized by their peers for being a non-native speaker.
The program partners students from the University of Michigan with elementary students across the district. The UM volunteers are all Spanish majors—some from the school of education while the majority of the students are from the liberal science and arts school who just wanted to help.
According to Maria Coolican, the supervisor from UM, the students undergo an intensive training session in May before school opens that September. The "apprentice teachers" as Coolican refers to them, must then take a three hour seminar each semester to run concurrent with their teaching experience.
The program currently has 45 apprentice teachers. With the addition of fourth graders to the program next year, Coolican foresees needing 60-65 volunteers. Students must apply and go through a background check before being allowed in the classrooms.
The cultural melting pot of Ann Arbor
Jesus was not the first, nor the only member of his family to come to Ann Arbor from their town of San Nicolas—a city of about a half-million people—in northern Mexico. He arrived in 1990 via San Diego, California, joining his brother, who had been here for two years. Now, all four of his brothers live in the area. Many of their neighbors from San Nicolas have moved here as well. Jesus speculates that there are more than 100 people from San Nicolas living in the Ann Arbor area.
Jesus says it has been easy to maintain their Hispanic heritage in this melting pot of Ann Arbor. Radio station 1480 WSDS La Explosiva, the only Spanish language radio station in Metro Detroit, is broadcast out of Ypsilanti. He mentions there are also several Spanish-language newspapers distributed for free at area merchants.
They are even able to attend mass that is offered in Spanish at St. Mary's at 2 p.m. every Sunday. Those things have made all the difference for Jesus and his family. St. Mary's is just one of several area churches that offer Spanish language services.
Jesus and his family can still celebrate their traditional holidays of La Condolaria, a pre-lenten celebration, and El Dia del Muerte, the Day of the Dead celebrated the day after Halloween. Yet, they have fully embraced the United States culture as well, he says nodding at his daughter who points out her loose tooth reminding him that if it comes out, the tooth fairy will have to visit their home—in Washtenaw County.
++
This email was sent to the below listed people:
To Whom It May Concern,
Scarlett Principle Gerald Vazquez's remarks (Ann Arbor sees new ingredient added to cultural melting pot) are irresponsible and incorrect. Because of illegal immigration, the Ann Arbor community has experienced a dramatic REDUCTION in service job opportunities.
Because Scarlett and Mitchell schools lag behind their counterparts in standardized tests, it is "essential" that children receive adequate instruction in English BEFORE making bi-lingual instruction a priority. This article even interviews an immigrant who doesn't use his real name. People who break U.S. law and take jobs from Americans are not an "asset" to our community, and giving "lessons" to third-graders to make them believe otherwise marginalizes those who respect U.S. sovereignty and law.
Perhaps these children should be taught the values of citizenship, legal immigration, and secure borders. Then they will "think" about how illegal aliens compete with their parents for jobs while passing public education costs to them as taxpayers.
Gerald Vasquez
Principle of Scarlett Middle School
vazquezg@aaps.k12.mi.us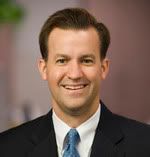 Todd Roberts
Superintendent of Ann Arbor Schools
robertst@aaps.k12.mi.us

Kathleen Scarnecchia
Principle of Mitchell Elementary
scarnecc@aaps.k12.mi.us
Patti Jarosz
Mitchell Elementary Faculty
jarosz@aaps.k12.mi.us
Maria Coolican
Lecturer in University of Michigan School of Education
mariajc@umich.edu
Leeann Dickinson-Kelly
Principal of Ann Arbor Elementary Schools
dickinso@aaps.k12.mi.us
vazquezg@aaps.k12.mi.us
, robertst@aaps.k12.mi.us,scarnecc@aaps.k12.mi.us,
jarosz@aaps.k12.mi.us,mariajc@umich.... aps.k12.mi.us